Cloud Hospital Information System
Thanks to its unique functions, DataLife HIS simplifies the daily operations of every health institution.
Overview
DataLife HIS is a fully integrated health information system, focused on supporting decisions at all levels. It is a new, flexible, efficient and technologically advanced solution for private or public health institutions.
The functions of the programme are divided into modules and cover the needs of every employee, including receptionists, physicians, nurses and managers. Thanks to its user-friendly interface, the errors and the time taken to carry out daily tasks is significantly reduced.
Today, DataLife HIS is implemented in many facilities, rehabilitation centres, nursing homes, general and specialist hospitals, all over the country.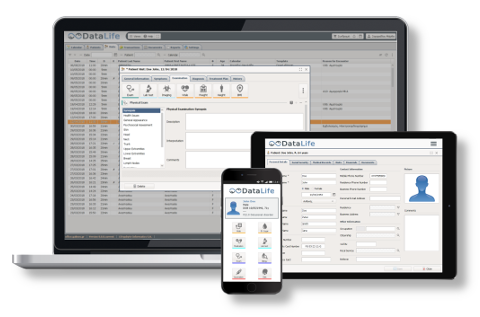 Electronic Medical Records
Decision support
Customizable for every need
Automations
Interoperability with third-party systems
User-friendly interface
Cloud technology
Data security
High-speed response
Are you interested in DataLife HIS ?
For more information, please call us or fill out the contact form.
Find out more